La Bohème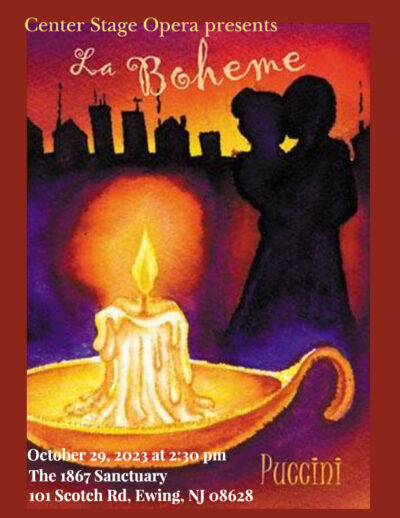 Center Stage Opera
presents
La Bohème
by Giacomo Puccini
Librettists: Giuseppe Giacosa and Luigi Illica
"It is better to have loved and lost, than never to have loved at all"
La Bohème is considered by many to be the most beloved opera; it is performed in every opera house.
The opera is the story of two ill-fated and two ill-matched lovers, Rudolfo and Mimi / Marcello and Musetta. There is an amazing cast of characters who sing some of opera's most beautiful and recognizable music!!
Our talented singers come to us from Maryland, Pennsylvania, and New Jersey.
Please join us for this passionate and gut wrenching opera!!
Tickets: Adults $25, Students $10