Cellissimo – Capital Philharmonic of NJ Chamber Concert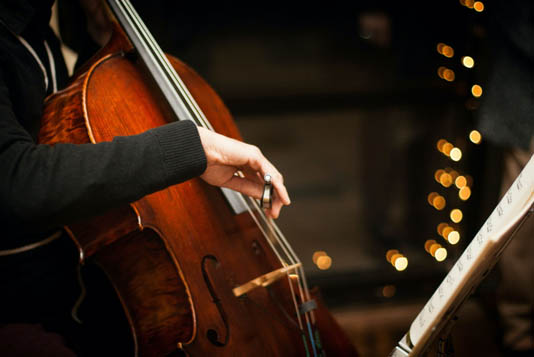 Katrina Marie Kormanski, Elina Lang, Tomasz Rzeczychi, Violoncello
John Kormanski, Clarinet, Don Tenenblatt, Piano
A quintet of three celli, piano, and clarinet brings you the sultry music of Bach, Shostakovich, Joplin, and more!
Space is limited, reserve your tickets today!
Tickets Online or at Door:  General Admission: $25,  Students: $10
Tickets: https://www.etix.com/ticket/p/6162327/cellisimo-trenton-capital-philharmonic
For assistance with tickets, please call: 800-514-3849.
About Capital Philharmonic's Chamber Concert Series:
To expand the opportunities for its professional musicians to play and Greater Trenton audiences to hear a broader range of classical music, Capital Philharmonic of New Jersey (CPNJ) is launching an inaugural series of four ticketed performances within Trenton during the 2022/23 Season. Musicians from CPNJ's orchestra prepare a 60-75 minute performance of music at a local Trenton venue to bring more exciting music to the Capital City.
Musician Biographies:
Katrina Marie Kormanski, violoncellist, comes from a musical family. From 1987 until it's closing, Katrina was the Principal Cellist of the Greater Trenton Symphony Orchestra. She currently holds this position in the Capital Philharmonic of New Jersey, Boheme Opera, and Newtown Chamber . She holds a Master of Music Degree and studied at Eastman, Cleveland Institute of Music, University of Massachusetts, Rutgers Mason Gross School of the Arts and the Nice Conservatory in France. As a soloist, she has appeared with the Collegium of Musicum of Princeton, the Rutgers University Orchestra, National Repertory Orchestra and the Greater Trenton Symphony Orchestra. Notably performing as soloist with the Hunterdon Symphony in Austria for Mozart's 250 th Anniversary in 2006 a "White Nights" orchestral tour in Moscow; St. Petersburg Russia in 2008 and most recently in Ireland in 2016. She has toured with Anne Murray, Theodore Bikel, Harry Connick, Jr., Mannheim Steamrollers, and Andre Bocelli among others. A feat that Katrina has executed is the simultaneous singing in Italian and playing the solo cello part to Mozart's area "Batti. Batti" from his opera DON GIOVANNI. Katrina plays an 1887 Karl August Neumarker cello.
Finnish American cellist Elina Snellman-Lang began her musical studies in Finland She continued at the Buchmann- Mehta School of Music in Tel Aviv and received her MM Degree from the Mannes College of Music in New York City. She is an active chamber musician, orchestral player, teacher and member of the Capital Philharmonic of New Jersey. Elina has performed extensively around the world with the Helsinki Philharmonic, Israel Philharmonic Orchestra, Jerusalem Symphony Orchestra, New Jersey Symphony, American Symphony Orchestra, Scandia Symphony, Boheme Opera NJ, and on Broadway. She is the former principal cellist and winner of the Herzliya Chamber Orchestra's solo competition, and member of the Sebastian String Quartet. Elina has participated in the Spoleto, OK Mozart, Bard and InterHarmony music Festivals and is the cello professor at the Peddie School.
Cellist Tomasz Rzeczycki holds a DMA in cello performance from the University of Texas at Austin where he was a teaching assistant for Phyllis Young, an MM from Shenandoah Conservatory and a BA from Music Academy in Cracow, Poland. He has studied with Andrzej Pall, Henryk Zarzycki, Dorota Imielowska and Julian Tryczynski. Tomasz has extensive experience as a chamber musician and orchestra player including with the Bach Academy with Helmuth Rilling (Arthuas Musik recordings); Pavarotti Orchestra (South American tour); Warsaw Mozart Festival (period instrument); Austin Symphony, Abilene Philharmonic, Lehigh University Choral Arts, Capital Philharmonic; Riverside Sinfonia. Collaboration with numerous artists including Martin Ostertag, Thomas Brandis, Claus Kanngiesser, Krysztof Pendercki, Van Cliburn, Lynn Harrell, Boris Pergamenschikow, Tabea Zimmerman. Most recent performances include Carnegie Hall and the White House. He enjoys teaching orchestra and music theory at Princeton Day School.
John Kormanski graduated from the Naval School of Music in 1971. During his time in the Navy Band he made 2 Deployments with the Sixth Fleet and toured from Iceland to Florida. He then attended the University of the Arts and graduated in 1979 with a Bachelor of Music. In 1979, he became a Band Director in the Philadelphia Parochial School System. John joined the 276the Army National Guard Band in 1982 and retired from the 78 th Army Band in 2012 with the rank of Sergeant First Class and was awarded the Meritorious Service Medal. Overall, he had a combined 36 years of Military Service. In 2014 John retired from teaching after 35 years. John has performed for 3 American Presidents and performed alongside such jazz greats as Lionel Hampton and for composer Richard Rogers. He has performed as a soloist for over 50 years in Europe and across the USA, notably on tours in Austria in 2006, Russia in 2008 and Ireland in 2016.
Don Tenenblatt has played piano and celeste with the Capital Philharmonic of New Jersey since 2015. He holds degrees in music from Yale University and Rutgers University. He has participated in numerous Dance, Opera, Choral and Musical Theater productions in NYC, NJ, and PA including Pennsylvania Ballet, American Repertory Ballet, Opera Theater of The College of New Jersey, Plays-in-the-Park Edison, NJ and Delaware Valley University. Currently he plays in Bucks County Symphony, Southeaster PA Symphony Orchestra and Riverside Symphonia. He teaches private piano and voice lessons in Bucks County, PA.