Vladislav Bláha
Event Navigation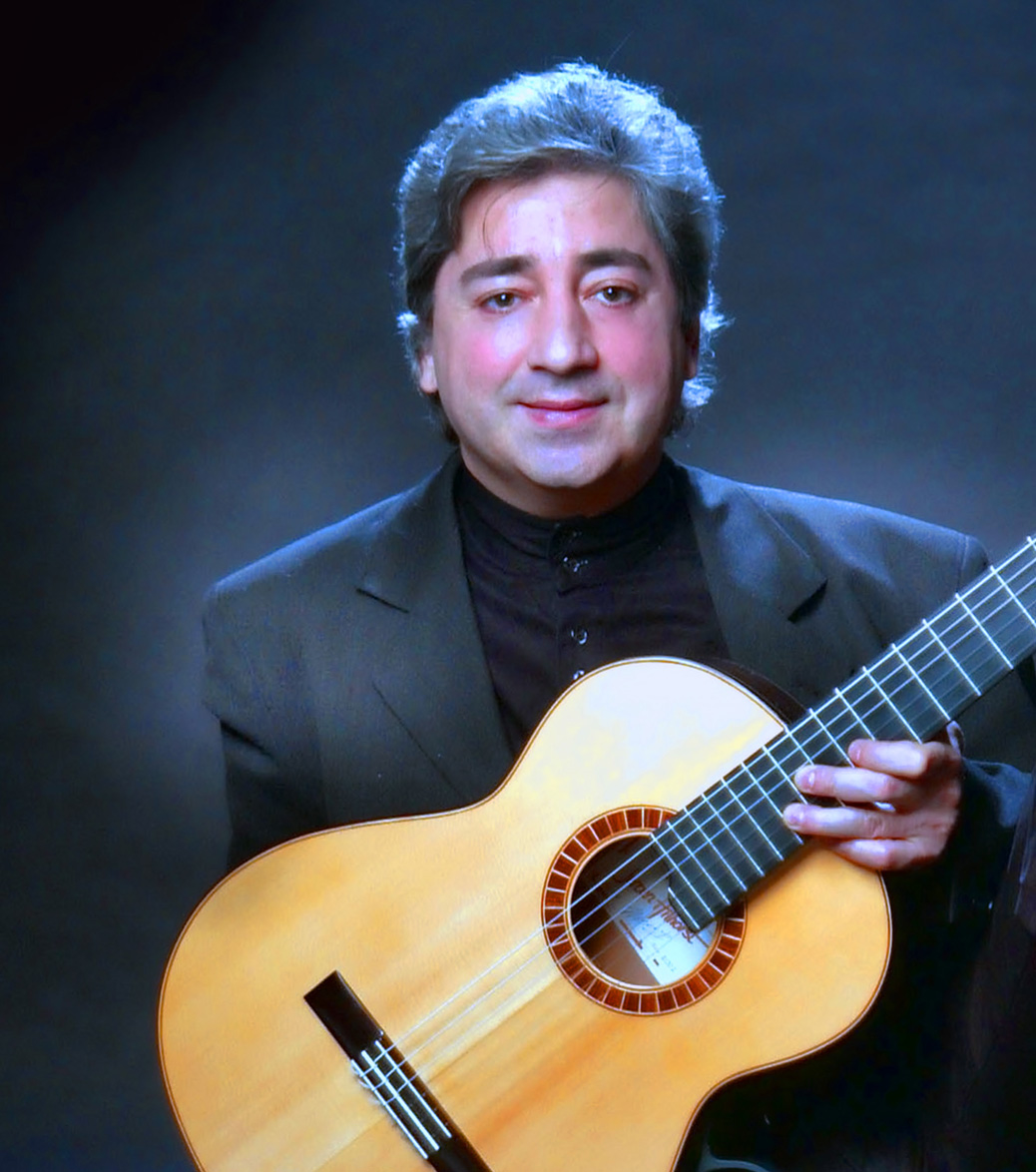 Preservation New Jersey is pleased to present Vladislav Bláha in a program of solo classical guitar in the beautiful acoustics of the 1867 Sanctuary.
Vladislav Bláha (http://vlblaha.cz) has been described as one of the finest Czech guitarists. He is the only Czech guitarist to have given a recital in Carnegie Hall, New York. Bláha studied at the Brno Conservatoire with Arnost Sadlik before going to the F. Liszt College of Music in Weimar, Germany, where he graduated as a student of Roland Zimmer. In 2004 he received a Doctor of Arts degree after study at the Academy of Music in Bratislava, Slovakia. In 2009 he got docent of guitar on Janacek Academy of Music, Brno. Master classes with Costas Cotsiolis, Abel Carlevaro and, with the aid of British Council Fellowship, study in England with Gordon Crosskey (Royal Northern College of Music) and John W.Duarte in London completed his formal learning.
Winner in four international guitar competitions: Volos /Greece, Esztergom /Hungary, Kutna Hora /Czech Republic and Markneukirchen /Germany, he also received medale bronze in Radio France International Competition in Paris.
Twenty seven composers from 16 countries have been so inspired by Bláha's performances, that they have dedicated works to him (J.W.Duarte: Moraviana, N.Koshkin: Usher Waltz, J.Morel: Recuerdos de un viaje, F.Kleynjans: Tango de Marchastel, C.Cardosso, M.Tesar, A.Tucapsky, M.Stedron etc).
Bláha has given concerts in prestigious halls in 35 countries of Europe, Asia, Latin America in addition to U.S.A. (Carnegie Hall on Nov.17, 2014), England (Royal Festival Hall and Conway Hall in London), Radio France in Paris, Tokyo, Roma, Berlin, New York, Jakkarta, Havana, Lima, Caracas, Los Angeles, Chicago, Miami, Dallas, Vienna, Zurich, Brussel, Moscow, Valencia, Saigon, Hanoy, Mexico City, Guanajuato etc.
Bláha has recorded 7 solo CD´s, another 6 CD´s as soloist with other musicians, and radio and television recordings in several countries:
CD/MC PRONTO (1991) – SUITES BY BACH & WEISS
J.S.Bach: Suite BWV 995, S.L.Weiss: Suites N.I and N.XIV
CD PEHY (1993) – THE SPANISH GUITAR : Rodrigo, Llobet, de Falla, Granados, Albeniz
CD ROTON (1996) /RT 001-2131 – CZECH GUITAR WORKS
Eben, Tucapsky, Tesar, Stedron, Matys, Zamecnik, Rak, Janacek
LP PANTON 1987, CD ROTON (1998) /RT 002-2131: CONCERTOS FOR GUITAR AND ORCHESTRA BY PONCE AND KOHOUT – M.M.Ponce: Concierto del Sur, K.Kohout: Concerto in E-Major /world prem. reco./
CD ROTON (2000) /RT 003-2131: CITHARA POETICA: Štědroň, Tesař, Novák, Martinček, Bodorová, Rak, Koškin, Kleynjans
/world premiere recordings/
CD ROTON 004-2131 (2001): WORKS BY J. W. DUARTE
CD PiVOX 2004: GUITAR WORKS BY MILOS STEDRON
Bláha is Professor of guitar at Conservatoire of Brno and docent on music college Janacek Academy of Music in Brno, he frequently gives master classes on music colleges and performs on festivals all over the World. Bláha is president of Czech Classical Guitar Society and since 1992 director of the International Guitar Festival and Courses BRNO.
New York Carnegie Hall Debut For Vladislav Blaha, Classical Guitarist: On November 17th, the New York classical guitar community was treated to a rare concert appearance by the classical guitar virtuoso from the Czech Republic. Mr. Blaha, a resident of Brno in the Czech Republic, brilliantly performed each composition flawlessly,… The sonority, tone and projection of the guitar was utilized to its fullest potential in the hands of Vladislav Blaha; and in turn, brought out the most subtle dynamics of this master's touch…Mr. Blaha holds a unique position in the international classical guitar community,…I sincerely hope that New York City will host a return engagement on any future US tours undertaken by Mr. Blaha. March 2015, dotGuitar Magazine, Italy, Bill Turner, responsabile della "The National Academy of Recording Arts & Sciences" di New York (NARAS) chapter
Czech guitarist enthralls Elmhurst students. Graydon Megan, CHICAGO TRIBUNE, USA, NOVEMBER 17, 2014.
To Purchase Tickets
Tickets are $20 for General Admission, $15 for Friends of the Sanctuary, and only $5 for school and college students with ID. Tickets may be purchased online below by selecting your ticket option and clicking on the "Buy Now" link to use credit or debit card or your PayPal account. If ordering two or three ticket types, each type must be purchased in a separate order. You will receive an email confirmation of each purchase from PayPal. WE DO NOT MAIL TICKETS. Online tickets will be held at the box office; please print and bring your receipt in case it is needed to confirm your purchase.
GROUP RATES are available. Choose the Group ticket option and each ticket will have a $5 discount from the General Admission price (same as the Friends of the 1867 Sanctuary ticket price)! Group rate tickets must be purchased in quantities of 10 or more within a single purchase. Group rates apply only to advance online sales and cannot be purchased at the box office prior to the concert. Groups must present themselves at the box office at the same time. For group orders of fewer than 10 people, the full General Admission rate (less the amount prepaid) may be required at the box office at the time of admission. Group rates do not apply to Student prices.
Tickets may be reserved at the box office for payment by cash, check or credit card by calling 609-392-6409 or emailing 1867sanctuary@preservationnj.org. Tickets may also be purchased at the door as space allows.
The 1867 Sanctuary is air conditioned and is wheelchair accessible using the ramp on the left side of the building.
For only $30.00 per year ($50.00 for families), members of the Friends of the 1867 Sanctuary receive advance notice of special events, our member newsletter, gift shop discounts and $5 off our General Admission concert tickets! BECOME A MEMBER NOW!