Stephen Yee Quartet
August 11, 2017 @ 8:00 pm
Event Navigation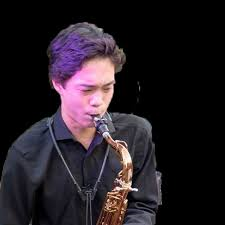 Preservation New Jersey and the New Jersey Jazz Society are pleased to welcome the Stephen Yee Quartet to the 1867 Sanctuary Arts and Culture Center for a concert of an array of jazz styles, with original compositions as well as novel arrangements of jazz standards.
Stephen Yee is a saxophonist, composer, arranger, and educator. Pursuing a jazz performance degree under the tutelage of Ralph Bowen at Rutgers University's Mason Gross School of the Arts, Stephen is a passionate improviser and musician. As well as performing around the New Jersey area, Stephen's experience in music includes teaching at the Play on Philly summer program (a non-profit organization providing music instruction to under-served youth in Philadelphia) as well as at the Rutgers Summer Jazz Institute. With a dynamic and narrative approach to improvisation, Stephen cites influences from musicians like Joe Henderson, Chris Potter, Kenny Garrett, and Wynton Marsalis.
Kyle Duppstadt is an up and coming jazz drummer in the tri-state area with the ability to engage everyone in the room with his sound. He has performed with some of the greatest jazz musicians of this age, including Conrad Herwig, Ralph Bowen, Scott Sawyer, Paul Meyers, Lee Smith and John Swana, in venues such as The Blue Note NYC, Rockwood Music Hall, Chris' Jazz Cafe, and many more. He has studied at the Berklee College of Music, as well as Mason Gross School of the Arts, and spent an entire year in Brazil studying traditional and modern Brazilian and Afro-Brazilian music; specializing in Forro, Samba Reggae, Maracatu, and Samba. Kyle's fresh sound can be heard on the album "The New Gilded Age", with The Tucker Flythe Quartet.
Jonathan Kirschner first started playing guitar when he was eleven years old, after playing piano for four years before that. He has studied both classical and jazz guitar in a variety of different programs, including the Berklee College of Music Summer Guitar Session and the Litchfield Jazz Camp. He also played in the Gordon College Jazz Band during his senior year of high school. Jonathan is currently a student of Vic Juris at Mason Gross School of the Arts.
Ryan Permaul is a multi instrumentalist based out of Central NJ. He is a student at Mason Gross School of the Arts, studying jazz performance. He also plays gigs in the Tri-State area, with a variety of genres, including jazz, rock, and reggae with his band, Tropic Vibez.