Richie Cole Christmas
Event Navigation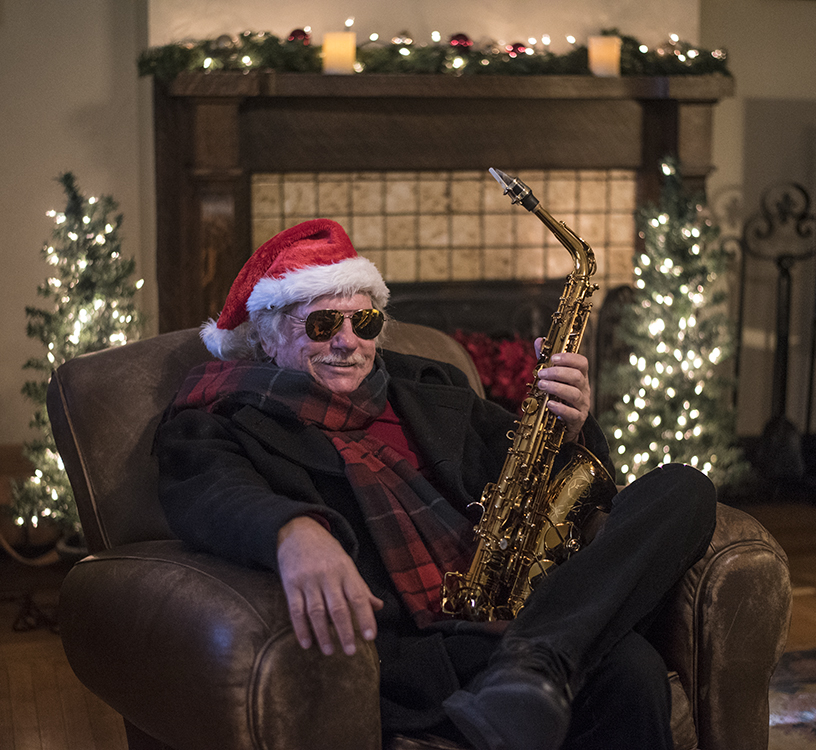 Preservation New Jersey and the New Jersey Jazz Society are pleased to welcome alto sax jazz legend and Ewing native Richie Cole and his quartet featuring pianist Peter Lauffer, bassist Frank Cook and drummer Dave Mohn back to the great jazz listening room of the 1867 Sanctuary for his Richie Cole Christmas concert!

Richie Cole (www.richiecole.com) started playing alto saxophone when he was 10 years old. Influenced by Sonny Rollins and Charlie Parker, Cole's talent and dedication won him a full scholarship from Downbeat Magazine to the Berklee School of Music in Boston after graduating from Ewing High School. His professional career began in 1969 when he joined the Buddy Rich Big Band. After stints with the Lionel Hampton Big Band and the Doc Severinsen Big Band, Cole formed his own quintet and toured worldwide, popularizing bebop and his own "Alto Madness" style in the 70's and early 80's.
Cole has performed and recorded with the great vocalese artist Eddie Jefferson, the Manhattan Transfer, Bobby Enriquez, Freddie Hubbard, Sonny Stitt, Art Pepper, Tom Waits, Boots Randolph, and Nancy Wilson, to name just a few of his musical collaborations. Notably, Cole has performed at the Village Vanguard and Carnegie Hall as well as gave a command performance for the Queen of England.
Cole has recorded over 50 albums and CDs, including his top hit album "Hollywood Madness" (1979 Muse Records) and his tribute album to Leonard Bernstein, "Richie Cole Plays West Side Story" (1997 Music Masters Jazz). A prolific composer, Cole also finds time to arrange for full big bands, symphony orchestras and frequent performances at jazz festivals worldwide. Moreover, he enjoys sharing his love of music with younger generations and is active recording, touring and presenting university master classes.
Cole was appointed to the Board of the National Jazz Service Organization and the Board for the National Endowment for the Arts where he served as chairman for one year. He is also a charter member of the International Association of Jazz Educators. In 2005 he was awarded the State of California Congressional Certificate of Lifetime Achievement in Jazz on behalf of the Temecula Jazz Society. Richie Cole is recognized worldwide for the sweet sounds of his alto saxophone and the creativity behind his Alto Madness Orchestra.
Peter Lauffer (www.peterlauffer.com) began his piano studies at the age of five with his father, James, and continued with William and Louise Cheadle of Westminster Choir College. He was awarded the title of the Lawrence Township Scholar in 1969 and was granted a full scholarship to the Lawrenceville School where, upon graduation, he was given the class award for "consistent and significant contributions to the music program". He continued his studies at Indiana University with Dr. Karen Shaw and Dr. David Baker where he earned the Bachelor of Music Degree in Piano Performance. He migrated to New York City where he studied with German Diez for eight years. Later studies were in choral conducting with Doctor Michael Mendoza at The College of New Jersey where he received the Master of Arts Degree focused on vocal music.
Mr. Lauffer has been the Director of Music at The Peddie School and an adjunct instructor of piano at The Lawrenceville School. At The College of New Jersey, he was staff accompanist, head of the piano proficiency program, and Assistant Choral Director for the New Jersey Governor's School. Mr. Lauffer was Director of the Hopewell Valley Community Chorus, and Director of Choral Activities at Mercer County Community College. From 1990 to 2005, Mr. Lauffer served as Director of Music at the Unitarian Universalist Congregation of Princeton. Mr. Lauffer is currently teaching jazz improvisation at the Westminster College of the Arts of Rider University. He maintains his private studio of 30 years in Ewing where he teaches with his wife and duo-piano partner, Marianne. Mr. Lauffer is well known as a jazz pianist and performs prolifically throughout the tri-state area. He is currently focusing on this aspect of his career developing performing and recording venues.
Frank Cook (www.electricbassshed.com) has over 40 years of experience in performance and 30 years of teaching. He studied with such masters of the electric bass as Jaco Pastorius and years of extensive one on one studies with master bassist Dave LaRue (of the incredible Dixie Dregs) and guitarist Steve Morse. He's also done extensive studies with jazz guitarist Pat Martino, and master theory classes with Dr. Jacob Neupauer of Combs College in Philadelphia. Frank Cook's teaching method and one on one lessons have successfully groomed his advanced students for auditions and acceptance into Berklee College of Music in Boston, University of the Arts in Philadelphia and Tulane University in New Orleans. These lessons have now become available through Cooks Publishing Company. As if that weren't enough, in 1994, Cook was accepted into the Art Instruction School in Minnesota where he graduated in the top three of his class! In 1999 Frank Cook released to the public his award winning fine art Pencil Portraits of his Masters of Music series.
Dave Mohn (www.jdmdrums.com) comes from a family of drummers. His dad, uncle and grandfather were drummers. Dave's Dad gave him his first snare at 7. Dave studied with his dad, Harry; uncle, Don; with Getz/Byrd drummer/teacher, Buddy Deppenschmidt and majored in percussion at Trenton State College (now The College of New Jersey) He also had the distinct good fortune to become acquainted with jazz drummer Jack DeJohnette when Jack lived outside of Lambertville, NJ.
A varied musical career has spanned the genres and always included the broad category of jazz as a first love. Dave has worked with many great jazz players such as Dennis DiBlasio, Richie Cole, Charles Fambrough, Steve Turre, Steve Varner, Daryl Hall (bassist), Urbie Green, Mark Kramer, Arnie Lawrence, Barry Sames, Randy Reinhardt, Jim Ridl, Nelson Hill, John Korba, Lenny Argese, Bob Devos, Ron Kerber, Ron McClure, Brian Trainor, Chico Huff, Andrew Neu, Rob Cochran, Matthew Parrish, John Bianculli, Pat Byrne, Dave Gellis, Glenn McClelland and Ted Brancato. Dave is currently playing and recording with The Eric Mintel Quartet and also does freelance work and records with various other musicians & bands. Dave has a long and varied history of session work recording at The Record Plant, Electric Ladyland, Media Sound, The Power Station & Right Track Recording in NYC; Devonshire Studios in LA; Sigma Sound and Morningstar Studios in Philly; Signal Sound in Quakertown, PA, Studio 4 near Philly, Forge Recording in Oreland, PA and in NJ, Ampersand Records, House of Music and Bennett Studios. Early studio work included sessions with Bittersweet (now Baillie & the Boys). Some of the players on those sessions were the likes of Lance & Larry Hoppen from Orleans and Paul Shaffer from the Letterman Show. Dave recorded with George Duke and Larry Coryell for the Musitronics project, did various commercials & jingles and recorded sound tracks for Sesame Street animators.
Along with writing and teaching rudimentally for Drum Corps and for high school drum lines, Dave has taught for the Community Conservatory of Music, Doylestown School of Music and Bucks County Community College and is currently devoting teaching time to private students.
A CAN'T MISS EVENT on this special night, at a great ticket price for live music at a convenient venue!!!
Jazz at the 1867 Sanctuary and throughout the Trenton/Princeton area is featured on trenton.jazznearyou.com. Download their app for iOS, Android, and Kindle Fire!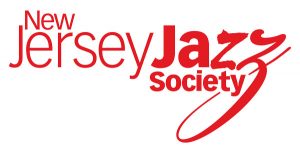 Preservation New Jersey is pleased that the New Jersey Jazz Society (NJJS) is co-sponsoring jazz events at the 1867 Sanctuary. We encourage fans of our jazz concerts and jazz musicians to join NJJS at www.njjs.org so they receive their award-winning Jersey Jazz journal 11 times a year and other special benefits, including a $5 discount on tickets to Jazz Music Series concerts at the 1867 Sanctuary at Ewing!
To Purchase Tickets
$20 for General Admission
$15 for Members of the New Jersey Jazz Society
$15 for Friends of the Sanctuary
$5 for School and College students with ID
$15 per person for Groups of 10 or more**
Tickets can be purchased online or reserved at the box office for payment by cash, check or credit card by calling 609-392-6409 or emailing 1867sanctuary@preservationnj.org. Tickets may also be purchased at the door as space allows.
For online purchases, PLEASE PRINT AND KEEP YOUR RECEIPT emailed from PayPal. You will not be mailed tickets. While our notification from PayPal is usually sufficient, the receipt will provide your proof of purchase, particularly for same-day purchases.
**GROUP RATES (10 or more people). Group rates apply only to advance online sales and must be purchased in quantities of 10 or more within a single purchase. Group rate tickets cannot be purchased at the box office prior to the concert.
Become a Member – Sign Up Below !
Become a Friend of the Sanctuary and Save $5 per Ticket!
For only $30.00 per year ($50.00 for families), members of the Friends of the 1867 Sanctuary receive  $5 off our General Admission concert tickets for the rest of 2017 and ALL of 2018 (renew now)!