CANCELLED: Richie Cole Alto Madness Orchestra Christmas
December 22, 2018 @ 8:00 pm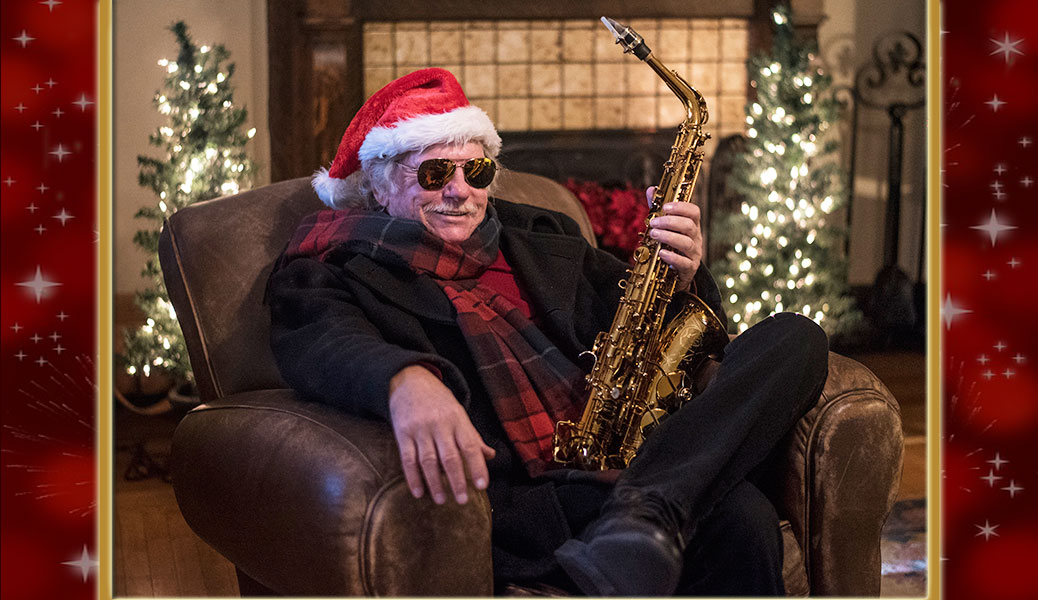 Saturday's concert is CANCELLED. We are making plans for Richie Cole's return to the 1867 Sanctuary this summer. Richie wrote:
I am so sorry to announce that due to a debilitating lower back injury that will require urgent spinal surgery…, I will be unable to perform and have to cancel several upcoming engagements. I am very hopeful that I can be back performing after several weeks, to a couple of months of recovery and rehabilitation. I would like to thank my friends and fans for your continued support and understanding. – RC
Tickets already purchased for this event will be honored at Friday's Jack Furlong Quartet concert or Sunday's Eric Mintel Quartet concert.
*  *  *
Preservation New Jersey and the New Jersey Jazz Society are pleased to welcome alto sax jazz legend and Ewing native Richie Cole with his 7 piece, big band Alto Madness Orchestra back to the great jazz listening room of the 1867 Sanctuary for his Richie Cole Christmas concert! Comprising the Alto Madness Orchestra will be Peter Lauffer on piano, Frank Cook on bass, Dave McGraw on drums, Rick Daza on trumpet, Dale Davoe on trombone, and Bobby Howell on tenor sax.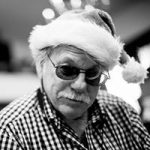 Richie Cole (www.richiecole.com) started playing alto saxophone when he was 10 years old. Influenced by Sonny Rollins and Charlie Parker, Cole's talent and dedication won him a full scholarship from Downbeat Magazine to the Berklee School of Music in Boston after graduating from Ewing High School. His professional career began in 1969 when he joined the Buddy Rich Big Band. After stints with the Lionel Hampton Big Band and the Doc Severinsen Big Band, Cole formed his own quintet and toured worldwide, popularizing bebop and his own "Alto Madness" style in the 70's and early 80's.
Cole has performed and recorded with the great vocalese artist Eddie Jefferson, the Manhattan Transfer, Bobby Enriquez, Freddie Hubbard, Sonny Stitt, Art Pepper, Tom Waits, Boots Randolph, and Nancy Wilson, to name just a few of his musical collaborations. Notably, Cole has performed at the Village Vanguard and Carnegie Hall as well as gave a command performance for the Queen of England.
Cole has recorded over 50 albums and CDs, including his top hit album "Hollywood Madness" (1979 Muse Records) and his tribute album to Leonard Bernstein, "Richie Cole Plays West Side Story" (1997 Music Masters Jazz). A prolific composer, Cole also finds time to arrange for full big bands, symphony orchestras and frequent performances at jazz festivals worldwide. Moreover, he enjoys sharing his love of music with younger generations and is active recording, touring and presenting university master classes.
Cole was appointed to the Board of the National Jazz Service Organization and the Board for the National Endowment for the Arts where he served as chairman for one year. He is also a charter member of the International Association of Jazz Educators. In 2005 he was awarded the State of California Congressional Certificate of Lifetime Achievement in Jazz on behalf of the Temecula Jazz Society. Richie Cole is recognized worldwide for the sweet sounds of his alto saxophone and the creativity behind his Alto Madness Orchestra.
A CAN'T MISS EVENT on this special night, at a great ticket price for live music at a convenient venue!!!
Jazz at the 1867 Sanctuary and throughout the Trenton/Princeton area is featured on trenton.jazznearyou.com. Download their app for iOS, Android, and Kindle Fire!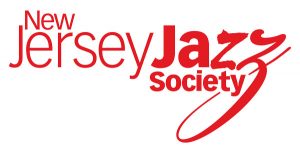 Preservation New Jersey is pleased that the New Jersey Jazz Society (NJJS) is co-sponsoring jazz events at the 1867 Sanctuary. We encourage fans of our jazz concerts and jazz musicians to join NJJS at www.njjs.org so they receive their award-winning Jersey Jazz journal 11 times a year and other special benefits, including a $5 discount on tickets to Jazz Music Series concerts at the 1867 Sanctuary at Ewing!