Frances Catherine Ihling & Union County
October 6, 2017 @ 8:00 pm
Event Navigation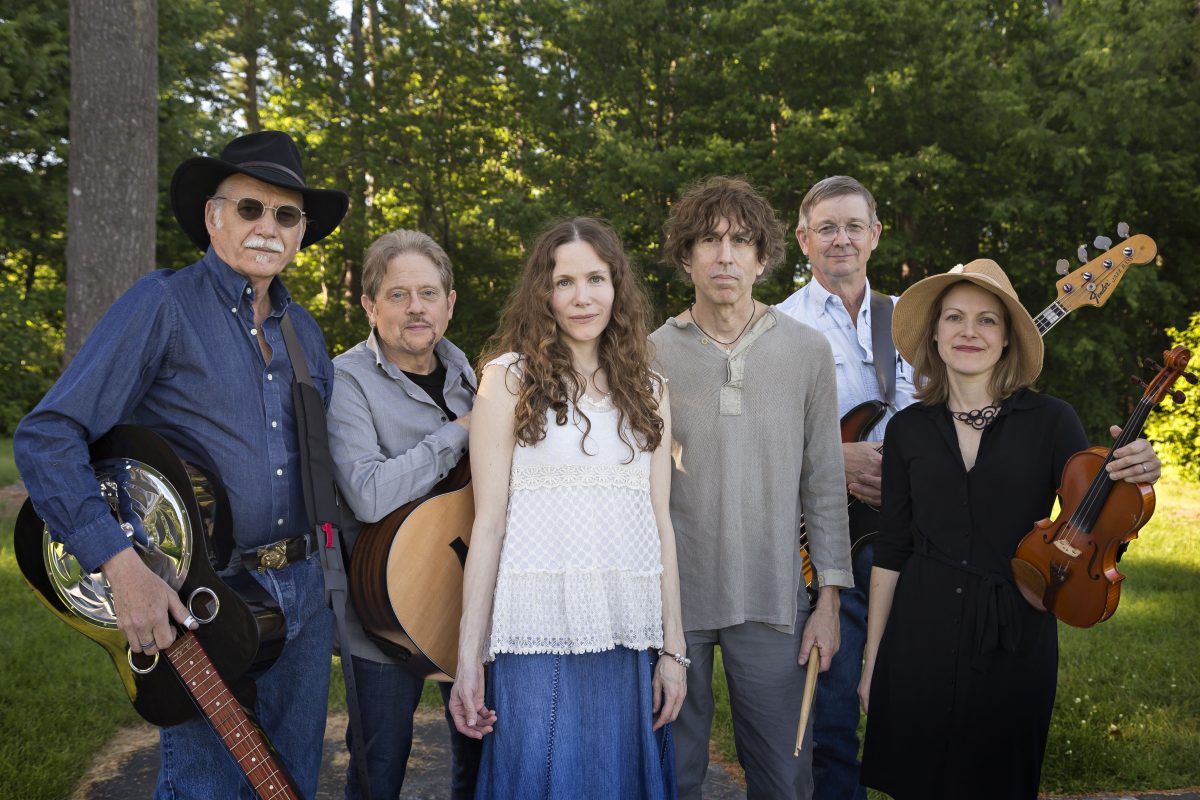 Preservation New Jersey is pleased to welcome Frances Catherine Ihling & Union County, a band that focuses on Alison Krauss material and covers other material in her style, back to the 1867 Sanctuary! The band also performs original songs with a singer/songwriter sensibility and modern country lean. Original songs are written or co-written by Frances and guitarist and songwriter Harry Reilly. Fiddler Amy Zakar also accompanies on mandolin, bassist Bill Flemer also provides back up vocals, Marvin Perkins on dobro, and drummer David Ross provides the foundation for the band both musically and organizationally. The band recently recorded an album of original songs, Lullabies for Iris. See more at francescatherineihling.com.

Frances Catherine Ihling (vocals, songwriter) In addition to Frances Catherine & Union County, Frances has organized Lullabies for Iris, a project of original and traditional lullabies. This project is Frances' gift to her daughter Iris but is also intended to be shared as a way to help children living in difficult circumstances who might find some peace in the lullabies – children living in shelters, in hospitals, and with special needs. Frances is a graduate of Barnard College where she studied voice with Lynn Owen.
Harry Reilly (guitar, harmonica, songwriter) has been playing guitar and writing songs for over 40 years. Concentrating mostly on acoustic guitar, his influences include Stephen Stills, Lindsey Buckingham, and James Taylor to name a few. He writes songs in many different styles favoring country R&B, pop and blues.
Amy Zakar (violin, mandolin) is a second-generation musician hailing from New York City. She is versed in classical, folk fiddle, and jazz as well as klezmer. Ms. Zakar graduated from the Manhattan School of Music's Preparatory Division, received her B.A. from Princeton University, and is a Masters candidate in music education at Westminster Choir College. In addition to being a nine-year member of the Klez Dispensers, Ms. Zakar also performs with Rum&Onions and lends her soulful stylings to the Yiddish Arts Trio. She has performed at Lincoln Center, Carnegie Hall, and Joe's Pub. Ms. Zakar teaches violin in Princeton, NJ to students of all ages. She joined the violin faculty of KlezKanada in 2006.
Frances Catherine & Union County from Dennis Nobile on Vimeo.
---
To Purchase Tickets
$20 for General Admission
$15 for Friends of the Sanctuary
$5 for School and College students with ID
$15 per person for Groups of 10 or more**
Tickets can be purchased online or reserved at the box office for payment by cash, check or credit card by calling 609-392-6409 or emailing 1867sanctuary@preservationnj.org. Tickets may also be purchased at the door as space allows. (Sorry – we don't mail tickets. Tickets will be held at the box office and a receipt will be emailed if purchased online.)
**GROUP RATES (10 or more people). Group rates apply only to advance online sales and must be purchased in quantities of 10 or more within a single purchase. Group rate tickets cannot be purchased at the box office prior to the concert.
---
Become a Friend of the Sanctuary and Save $5 per Ticket!
For only $30.00 per year ($50.00 for families), members of the Friends of the 1867 Sanctuary receive $5 off our General Admission concert tickets for the rest of 2017 and ALL of 2018 (renew now)!