Alex Otey Trio
October 13, 2017 @ 8:00 pm
Event Navigation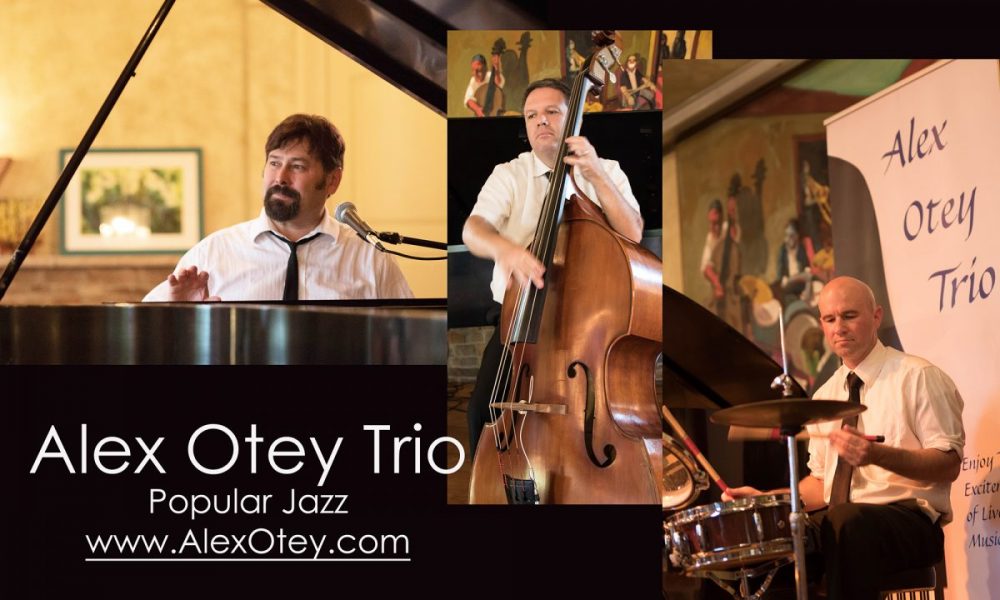 Preservation New Jersey and the New Jersey Jazz Society are pleased to welcome the Alex Otey Trio to the wonderful acoustics of the 1867 Sanctuary.
They will be highlighting the new album LOVE MATTERS NOW,  the latest release by singer-songwriter/producer Alex Otey. Having written mainstream works that have received acclaim within the Pop, Jazz and Americana genres,  Otey has blended a 'Harry Connick Jr. meets Dr. John meets Randy Newman' groove across 12 light-hearted Vocal Jazz style songs to create a fun, upbeat Vocal Jazz style album and concert!
Winner Best Jazz Album in the August 2017 Akademia Music Awards!
Winner Best Jazz Song for 'Richie's Bop' in the August 2017 Akademia Music Awards!
Semi-Finalist 2017 UK Song-Writers Contest, Jazz/Blues Song: Richie's Bop
Semi-Finalist 2017 UK Song-Writers Contest, Jazz/Blues Song: Happy Days
Semi-Finalist 2017 UK Song-Writers Contest, Retro Song: After All This Time
Bronze Medal Winner, Love Matters Now, jazz with vocals and album
Sept. 2017 Global Music Awards
—
"Like Harry Connick Jr., Dr. John and Randy Newman!" — Bob Egan Entertainment"Richie's Bop, what nice tribute to Charlie Parker and myself in the style of Eddie Jefferson!"  — Jazz Saxophonist, Richie Cole"You are such a cool piano player. Thank you for an encouraging song!" — Anne Leighton: Media * Music Services

Alex Otey is a pianist, singer, trumpeter, composer/arranger, music producer and recording engineer who has performed with a number of prominent jazz musicians including Richie Cole, Lew Soloff, Sunny Stitt, and recorded with Grover Washington Jr. He's a participant on a GRAMMY® Winning and on two GRAMMY® Nominated projects as a contributing artist, arranger. He performs as a Jazz piano-vocalist around the Philadelphia and Central NJ area and has appeared at Pennsylvania Academy of the Fine Arts, World Café Live and Harrah's Casino, also having performed with the Wilmington Symphony and other classical music settings throughout his career. Otey was honored to have performed at the White House Egg Roll event in 2010 with Miss Amy, and has appeared at Bethlehem Musikfest and other festivals along the east coast. In addition, Otey hosts The Trenton Jazz Show aired though WWFM JazzOn2 89.1 HD2. More info at www.AlexOtey.com.
Chris Clark currently teaches double bass at The College of New Jersey, the Lawrenceville School, and Arcadia University. He has previously taught at Rider University and the University of North Texas. He holds degrees in double bass performance from the University of North Texas and the University of North Carolina-Greensboro. Settling to raise a family in New Jersey between the Philadelphia and New York City music scenes, his portfolio has included many orchestral bass tutti performances, including a concerto performance of the Koussevitsky Double Bass Concerto as soloist, local jazz artisan engagements, musical theater productions, cabaret engagements in New York, and solo and chamber music recitals. His bass work helped garner a Grammy nomination in 2012 for the family music release Fitness Rock & Roll by Miss Amy and her Big Kids Band. In 2016, he contributed to the short film "Home," starring New York cabaret artist Charles Baran, a film which has been selected for the Winter Film Awards #WFA2017 in New York City.  See www.ChrisClarkBass.com.
Kevin Kuchinsky is an in demand musician who performs regularly in the New Jersey/Pennsylvania area. He holds a Masters Degree in Jazz Performance from New Jersey City University and a Bachelors Degree in Music Education from The College of New Jersey. Kevin has studied guitar with Paul Meyers, Joel Perry, James Day, Christian Taggart, and Michael Kovacs. He has also studied Drums with Vanderlei Periera and Tim Horner. Aside from his freelance work, Kevin is a member of the 'Brothers of Prevention' which is a chamber duo that performs instrumental arrangements of the music of Frank Zappa. Kevin is the Instrumental Music Teacher at Holland Township School in Milford, NJ.
Darrell "Double D" Soltesz is a world class drummer, singer, recording/session musician, music consultant who has performed with many prominent jazz/rock/country musicians including Richie Cole, Artimus Pyle (Lynyrd Skynyrd), Keith Carlock (Steely Dan), The Charlie Daniels Band, Johnny Cash and many more Grammy® award winning artists. He has recorded and now performing with GRAMMY® contributing artist, arranger Alex Otey. He also performs with entertainer David Stone: The Johnny Cash Experience to SOLD OUT shows and has appeared at concert/theater venues nationwide including The Keswick Theater, World Café Live, The Sellersville Theater and Atlantic City/Las Vegas Casinos. Also teaching/mentoring/performing with musicians throughout his career is his "passion". "Double D" was honored to have performed at a concert gala for The Three Tenors in Philadelphia and the 100th Anniversary for The Academy of Vocal Arts and has appeared at other festivals along the east coast. Visit "Double D" at his website and social networks at: http://darrelsoltesz.com and www.IAmDoubleD.me
---
Jazz at the 1867 Sanctuary and throughout the Trenton/Princeton area is featured on trenton.jazznearyou.com. Download their app for iOS, Android, and Kindle Fire!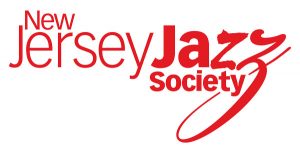 Preservation New Jersey is pleased that the New Jersey Jazz Society (NJJS) is co-sponsoring jazz events at the 1867 Sanctuary. We encourage fans of our jazz concerts and jazz musicians to join NJJS at www.njjs.org so they receive their award-winning Jersey Jazz journal 11 times a year and other special benefits, including a $5 discount on tickets to Jazz Music Series concerts at the 1867 Sanctuary at Ewing!
To Purchase Tickets
$20 for General Admission
$15 for Friends of the Sanctuary
$15 for New Jersey Jazz Society Members
$5 for School and College students with ID.
$15 per person for Groups of 10 or more**
Tickets can be purchased online or reserved at the box office for payment by cash, check or credit card by calling 609-392-6409 or emailing 1867sanctuary@preservationnj.org. Tickets may also be purchased at the door as space allows. (Sorry – we don't mail tickets. Tickets will be held at the box office and a receipt will be emailed if purchased online.)
To purchase online, select your ticket option below and click the "Buy Now" link to use credit or debit card or your PayPal account.++
++If ordering two or three ticket types, each type must be purchased in a separate order. You will receive an email confirmation of each purchase. Online tickets will be held at the box office; please print and bring your receipt in case it is needed to confirm your purchase.
**GROUP RATES (10 or more people). Group rates apply only to advance online sales and must be purchased in quantities of 10 or more within a single purchase. Group rate tickets cannot be purchased at the box office prior to the concert.
---
Become a Friend of the Sanctuary and Save $5 per Ticket!
For only $30.00 per year ($50.00 for families), members of the Friends of the 1867 Sanctuary receive $5 off our General Admission concert tickets for the rest of 2017 and ALL of 2018 (renew now)!